Giulia Principe - Senior Attorney
Email:
gprincipe@maggio-kattar.com
Phone:
202.483.0053
Education: Penn State, The Dickinson School of Law, LLM
Languages: Spanish, Italian
Immigration Law Specialization:
J-1 Physicians
O-1 Visas
E-1 Treaty Trader Visas
E-2 Investor Visas
Consular Practice
National Interest Waivers
PERM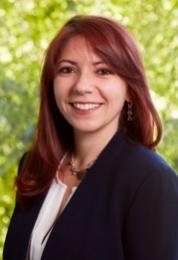 Giulia represents both employers and individuals seeking counsel on a wide range of employment and individually based immigration matters with a special focus on immigration options for investors and entrepreneurs. Giulia's prior experience as in civil litigation attorney in Italy where she also worked in the fields of corporate, employment-labor and antitrust law, gives her a breadth and depth of understanding of the pressures and interests of business investors and founders of art-up companies. Giulia also processes two year foreign residency waiver applications for J-1 physicians, and permanent residence (green card) applications based upon labor certification, extraordinary ability, national interest waiver, outstanding researcher , and multinational managers and executives.
Giulia received her J.D with honors from the "Universita' degli Studi di Firenze". During her J.D she lived in Belgium and in the Netherlands and she studied at the "Katholike Universiteit Leuven" and at the "Hague Academy of International Law". Giulia obtained her first master as Corporate Counsel in Florence. After being awarded the Dickinson School of Law- full tuition scholarship, in May 2010 she obtained her L.L.M. in comparative corporate law. Giulia was also recipient of the Institute for Arbitration, Mediation and Commercial law award and the "Erasmus" scholarship for outstanding academic achievements.