Maggio Kattar: Experience and Leadership in Immigration Law
U.S.-Based Attorneys for National and Global Immigration Matters.
The firm's attorneys provide expert guidance in employment-based cases for executives, engineers, technology professionals, scientists, physicians, artists, and other highly skilled foreign workers; waivers of the two-year foreign residence requirement for physicians and other exchange visitors.
In addition, we defend employers from charges of knowingly employing unauthorized workers; corporate compliance matters and we provide training on a wide variety of immigration topics. The firm has specific expertise in asylum, waivers of inadmissibility and naturalization as well as in assisting LGBTQ non-citizens with the unique immigration challenges. We also handle both routine and complex litigation matters including removal and deportation, appeals and federal immigration litigation.
Our attorneys are active members of the American Immigration Lawyers Association (AILA) and do extensive work with the local immigration community on a wide variety of topics.
Start Your Journey Here
It's easy, safe, and flexible to share your information.
Click a button to get started.
Our Visionary Founders
Maggio Kattar was founded in in the 1980's by immigration activist and visionary Michael Maggio and his wife Candace Kattar. Their commitment to providing extraordinary legal representation with the highest ethical standards as well as their passion for justice and the rule of law continues as the driving force for our Firm.
In 2008, Michael selected attorneys Jim Alexander and John Nahajzer to carry on, and build upon, his vision as Managing Shareholders and owners of the Firm.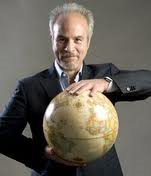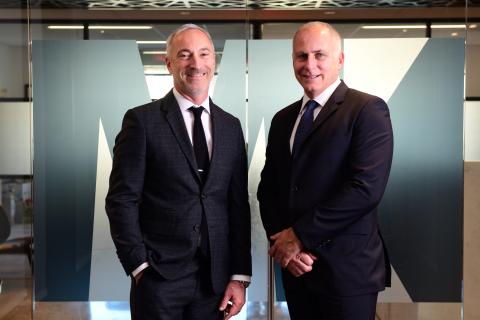 Jim Alexander and John Nahajzer are the Managing Shareholders of Immigration Law Firm Maggio Kattar Nahajzer + Alexander PC
Best of the Best Attorneys
Washingtonian Magazine, 2022
Our Expert Leaders
Natives of Kansas City, with law degrees from American University's Washington College of Law in Washington DC, both John and Jim have been recognized by clients and peers for their expert ability in a wide variety of highly specialized areas within immigration law.
John and Jim are joined by a team of attorneys and legal professionals, each selected for their unique expertise, and extraordinary legal acumen that makes Maggio Kattar the firm that is recognized, not only among our clients, but also within the legal community, as the Firm that distinguishes itself through unparalleled legal strategies and solutions and our dedication to our clients. In 2016, we were selected as US News and World Report's Best Lawyer's "Best Law Firm of the Year" for Immigration Law.
Our Values and Approach
Maggio Kattar's unique capability to serve our clients and the legal community is achieved through intellectual curiosity, creativity and collaboration and we believe that a casual and collegial workplace that advocates "balance over billables" fosters these activities. To that end, we manage to prioritize results and client satisfaction rather than billable hours.
Stay informed
Sign up to receive immigration law news and alerts from Maggio Kattar Nahajzer + Alexander by providing your email.
Thank you, The MK Team