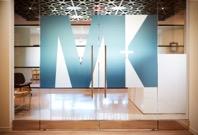 Maggio + Kattar has offices located in both Washington, DC, Ohio and California.
Washington, DC Headquarters : located in the heart of the Dupont Circle area of Washington, DC.
San Diego, CA : located near the beautiful Torrey Pines Nature Reserve in San Diego, just 30 minutes from both Downtown San Diego and the San Diego Airport
Los Angeles, CA : located downtown in the Biltmore Tower.
Kettering, OH : located just south of Dayton. This office houses our Global Immigration team.
CONTACT US TO SCHEDULE A CONSULTATION
If you would like to schedule a consultation with our firm, please click on the appropriate link below to enter your information and a description of your needs into our secure web-based intake system. Employers please click here to access the intake form. Individuals (or families) please click here to access the intake form. We look forward to assisting you!
Questions or Comments