Patricia Wonder - Senior Attorney
Email:
pwonder@maggio-kattar.com
Phone:
202-483-0053
Education: Rutgers University Newark Law School. JD
Accreditation: Admitted to Practice in New York
Immigration Law Specialization:
Employement- Based Immigration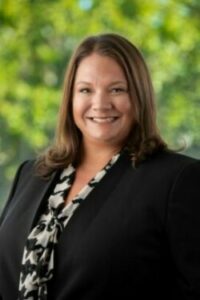 Patricia A. Wonder, Esq. is an immigration attorney based in Maggio Kattar's Washington, DC headquarters.  Patricia has been in the immigration field for twenty-four years including seventeen years as a licensed practicing immigration attorney representing and advocating for immigrants, their families, and their employers.  Patricia specializes in employment immigration law as well as representing clients with complex immigration cases, including those in removal proceedings. She has also worked with clients with waiver applications and motions to reopen/appeals as well as family-based petitions and naturalization applications.
Patricia graduated from The College of NJ, Trenton, NJ in 1995. In 1996, she began working for the former INS as a District Adjudications Officer in Newark, NJ where she determined the eligibility of green card applications. In 1997, she began employment with Fragomen Del Rey Bernsen & Loewy as a paralegal and continued her employment throughout law school. She attended Rutgers University Newark Law School and graduated in 2002. During law school, she volunteered with American Friends Service Committee in their Immigrant Rights Program, served as a Teaching Assistant for Dean of the law school, was a member of the Constitutional Litigation Clinic working on immigration cases, as well as the Race and Law Review journal. In 2002, upon graduation from law school, she was accepted into the Attorney General's Honor Program and began a judicial clerkship with EOIR (Executive Office for Immigration Review) Immigration Court. She was employed as a Judicial Law Clerk for immigration court in Newark, NJ and then as an Attorney Advisor for immigration court in New York, NY. From 2004 to 2009, she was employed as an Associate with Fragomen Del Rey Bernsen & Loewy in New York City representing one of the largest investment banks in the world. Ms. Wonder has taught Immigration Law online at CUNY SPS since 2005. She moderated a webinar series for CUNY on various topics in 2010.    Prior to joining Maggio Kattar, Patricia was employed with BOILA, a boutique immigration law firm in Washington DC from 2014- 2020.  She is admitted to practice in New York since 2003.