Neil Sawyer - Attorney
Email:
nsawyer@maggio-kattar.com
Phone:
202.483.0053
Education: New England Law, Boston (J.D.) Clemson University (B.A., Political Science)
Accreditation: Admitted to Practice in Washington D.C.
Immigration Law Specialization:
J-1 Physicians H-1B EB-1-3 Green Card Applications Waivers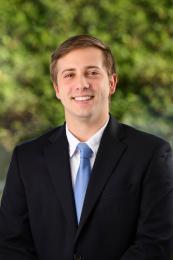 Neil is an immigration attorney located in Maggio Kattar's Washington DC headquarters. Neil focuses his practice on employment-based immigration. As a business immigration attorney, he partners with employers to ensure a smooth process as they leverage both non-immigrant and immigrant visas to help them fill critical positions within their organization.
Neil is particularly experienced in helping foreign national's working in the U.S. on J-1 exchange visitor visas to obtain waivers of the two-year home residency rule as well as H-1B skilled professional and EB-1-3 immigrant (green card) petitions.
Neil is also experienced in J-1 physician waivers and subsequent H-1B petitions for J-1 physicians with thorough experience in Conrad 30, ARC, DRA and HHS waivers for J-1 physicians. Neil is a member of the Washington, DC Chapter of the American Immigration Lawyers Association (AILA) as well as the Federal Bar Association.Neil