Monique van Stiphout - Shareholder and Senior Attorney
Email:
mvanstiphout@maggio-kattar.com
Phone:
202.483.0053
Fax:
202.483.6801
Education: Georgetown University Law Center , JD
Immigration Law Specialization:
Employment-Based Immigration
Immigration Strategies for Multinational Employers
Immigration Strategies for Start up Companies
PERM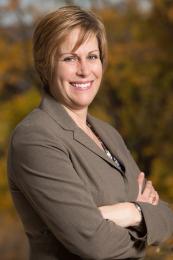 Monique A. van Stiphout represents numerous national and international clients in the area of business immigration, which includes establishing corporate visa programs, accomplishing the transfer of executive, managerial and professional personnel to the United States employment-authorized nonimmigrant status, as well as securing U.S. permanent residence and citizenship status. Monique also assists individuals with personal immigration filings including marriage based visas.
Monique is well-versed in the area of employer I-9 requirements and has successfully defended employers against I-9 compliance audits, performed "friendly" audits to assess and assist employers in bringing I-9 records into compliance, and conducted management training to ensure future conformance with the employer mandates of the Immigration Reform and Control Act as well as government programs such as E-Verify. She also presents regularly at seminars and conferences on business immigration and related issues.
Monique holds a Juris Doctor from the Georgetown University Law Center and a Bachelor of Science in Foreign Service degree from Georgetown University. While at the Georgetown University Law Center, Monique was Managing Editor of the Georgetown Immigration Law Journal. Monique is a member of the Bar of the Court of Appeals of the District of Columbia, the Bar of the Court of Appeals of Maryland and the American Immigration Lawyers Association (AILA).