Arshi Suhail - Senior Attorney
Email:
asuhail@maggio-kattar.com
Phone:
202-483-0053
Accreditation: Admitted to Practice in New York
Languages: Urdu, Hindi
Immigration Law Specialization:
Employment-Based Immigration
Immigration Strategies for Multinational Employers
Immigration Strategies for Start Up Companies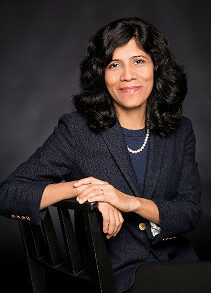 Arshi Suhail is a senior attorney based in our Washington DC office. She practices solely in immigration law. Arshi provides legal advice to U.S. corporations and individual clients regarding business- and employment-based immigration matters. She also assists individual clients with family-based immigration matters.
Arshi has successfully guided U.S. employers, individuals, and families through the complexities of the U.S. immigration process. As an immigrant herself, Arshi understands the concerns of foreign nationals who come to the U.S. to live and work. She draws upon her experience and legal expertise to serve as a trusted advisor and advocate for a wide range of clients.
Before coming to the U.S. Arshi practiced as a transactions and litigation lawyer at two of India's leading law firms. She also was one of the initial lawyers at India's first legal process outsourcing company, providing research services to lawyers in the U.S.